Why Naroto is focusing on Digital marketing over other marketing Channels?
Naroto is an Industrial Engineering Goods Manufacturing company in India. They specialise in producing plastic moulding machinery and other rotational moulding machines.
The Marketing Challenge
Similar to other brands and businesses in the industry, Naroto also went through the transition of conventional marketing to web marketing in the past few years with the advent of the internet. Accounting to the remarkable success of web marketing, Naroto generated most of its leads through this marketing strategy. But despite that, the company was facing managerial issues.
The company employees weren't qualified to carry out digital marketing. That's why they outsourced the work to a specialised firm. Though the firm was working efficiently, no company employee of Naroto was able to supervise their activity and strategies due to their lack of knowledge. Due to this, they weren't able to achieve the targeted goals.
The Strategised Solution
The Management team of Naroto decided that the strategical solution to this problem would be that some of their employees took up a Digital Marketing Course. After gaining ample knowledge of digital marketing, these employees would be able to monitor the activities of the web marketing of Naroto.
The Implementation of the Strategy
After thorough research, they found a pioneer Digital Marketing Institute in Ahmedabad which would provide optimum training to three of their employees. These employees underwent vigorous training in digital marketing.
They learnt the detailed procedure of digital marketing and the various sub-domains that it encompasses. They understood the various specialised SEO processes like Keyword Research, Competitor Analysis, Website Contents optimisation, Conversion Optimisation, Google Analytics, Paid Marketing, ROI Calculation etc.
The focus of their training was to make them thoroughly familiar with these SEO & Digital marketing concepts. With such knowledge, they would be able to monitor ranking, visits and leads for their website precisely.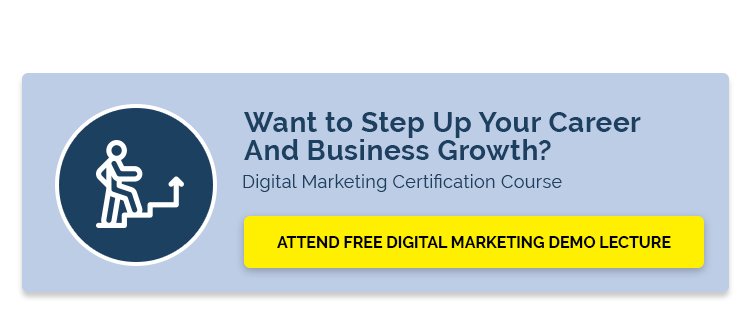 The Outcome
Post their Digital Marketing Training, these employees now understood the process of web marketing intricately. With the clarity of the concepts of SEO & Digital marketing, they could now work for the website of Naroto.
They enhanced the website layout, goal conversion tracking, social media posting and other Digital marketing activities. Thus, they made their website search engine optimised and ensured better search engine rankings. This was followed by an increased organic traffic on the website of Naroto. Consequently, their lead generation also enhanced and the final outcome was a comprehensive 20% boost in the sales and the profits of Naroto within 3 months.
Request free Demo Lecture
Our Services
Latest Blog
23 Apr

Nowadays, competition is unfathomable in the job field. And that's why every working professional...

Read More

11 Apr

You know how much it is important to give proper and meaningful answers when you go for a digital m...

Read More

7 Mar

Digital marketing is one of the hottest jobs of the present time. It is an exciting, creative, and ...

Read More